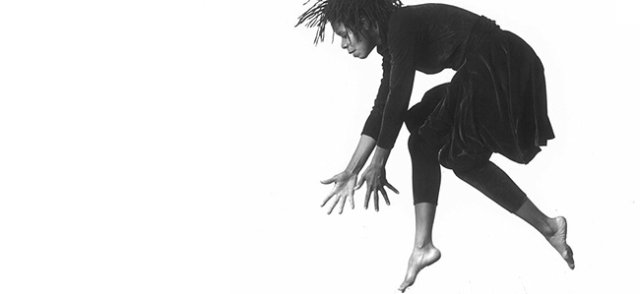 Bebe Miller Dance Company
Fri Feb 14, 1992 - Sat Feb 15, 1992
Women & Their Work presented New York dance troupe Bebe Miller Company for two performances on Friday February 14 & Saturday February 15, 1992.
Bebe Miller conducted a Modern Technique Master Class on Wednesday February 12 from 12 to 1:30 p.m. at Synergy studio, 1501 West 5th Street.
According to Deborah Jowitt of The Village Voice, Miller's post-modern choreography "has become engrossed by tensions, drives, impulses, and defenses that link people to each other." The publication Seven Days had also written, "she uses her body as if she had just gotten it and ha[s]n't yet read the instruction manual…It's an incredible sight, like something you've never seen."
Bebe Miller and Company were presented with funding from the National Performance Network and Mid-America Arts Alliance.