Black Bodies, Black Art
An evening of performance
Thu Sep 26, 2019
7pm - 8:30pm
This evening explores the awareness of black artists and their art being at once hyper visible and invisible, shamed and desired. The works are a reckoning of the extremes on the spectrum where black artists find themselves.  Each piece is an attempt by the artist, to release as well as to control the narrative of what it means to produce 'Black Art'. 
Hosted by Shannon Stott, the evening will include dance by Ashé Arts and Ballet Afrique, music by Honey Son + Olivia, drag performances by Sha'nyia Ellis Narcisse, and improv by Twins.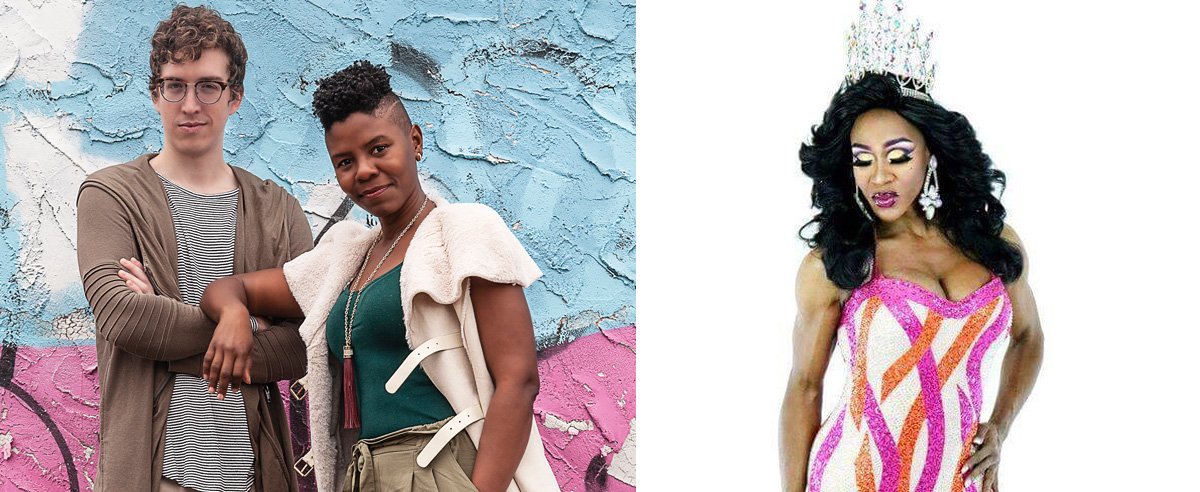 Twins is Shannon Stott and Quinn Buckner. Can a black woman's perspective be presented or her stories be told if a white man is on stage with her? Twins' most recent improv format tries to find the answer with a mix of scenes and discussions. Funny and sometimes deep, Twins isn't afraid to walk and trip over the line.
Sha'Nyia Ellis Narcisse was born in New Orleans and now resides in Austin, TX. Sha'Nyia has been performing since 1994 and has graced the stage of many local and nationally recognized LGBTQ owned and friendly bars as well as winning many titles all over the drag world. Since living in Austin, she has captured the titles Miss Austin Sweetheart, Miss Austin FFI at large 2017 and Texas All American Goddess 2018. Alongside winning Austin Drag Survivor Season 7 and The 1st Thunderdome Championship, Sha'Nyia has been featured as a headliner for The Austin International Drag Festival.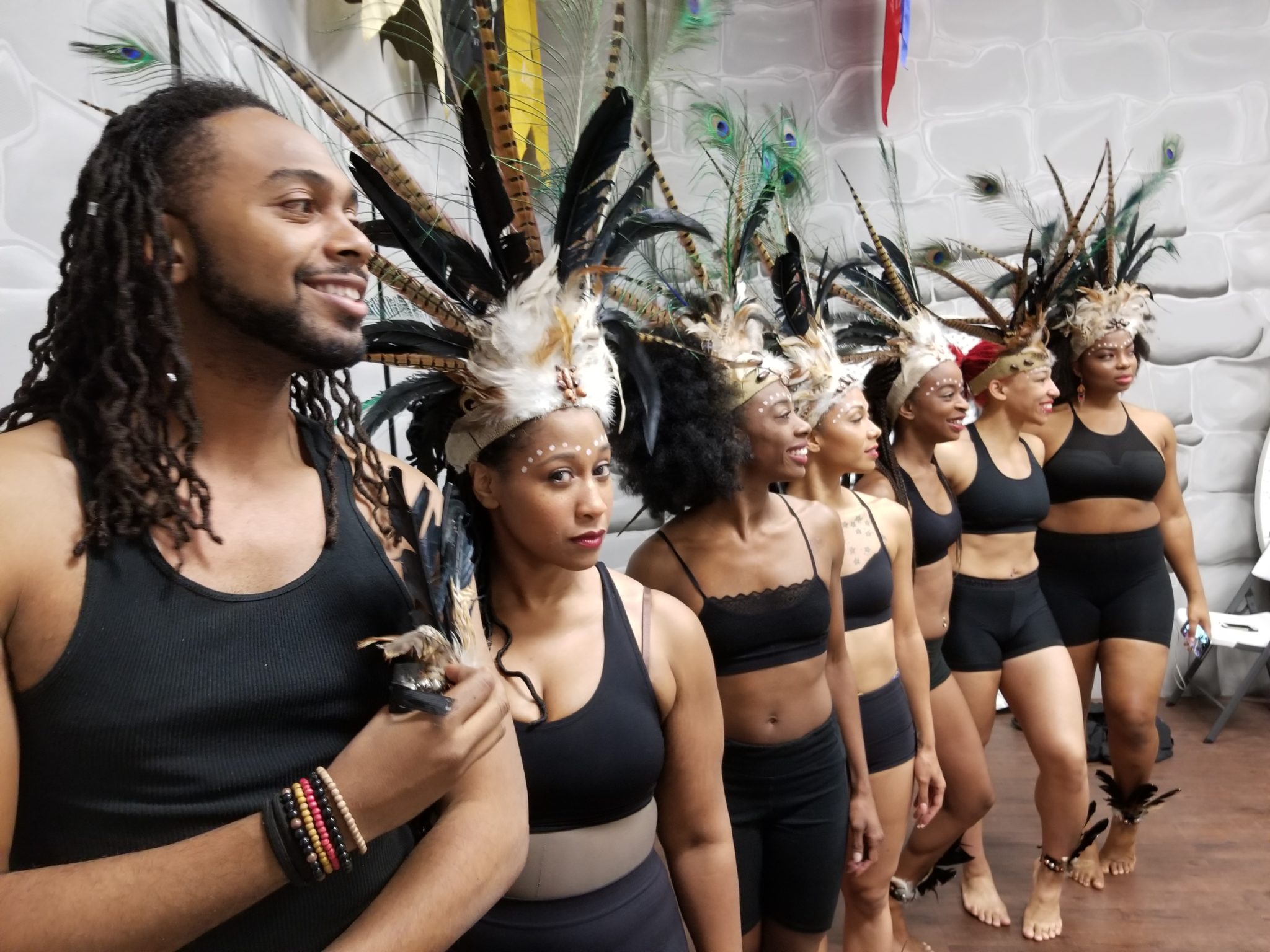 Ashé Arts develop, produce and promote "The Black Experience" seasoned in the African diaspora through the medium of performance; educating all people about the healing effects of performance arts and culture. Ashé Arts was conceived in 2014 by Sadé M. Jones — award winning choreographer, producer and performance artist and Zell Miller III —  award winning playwright, director and actor.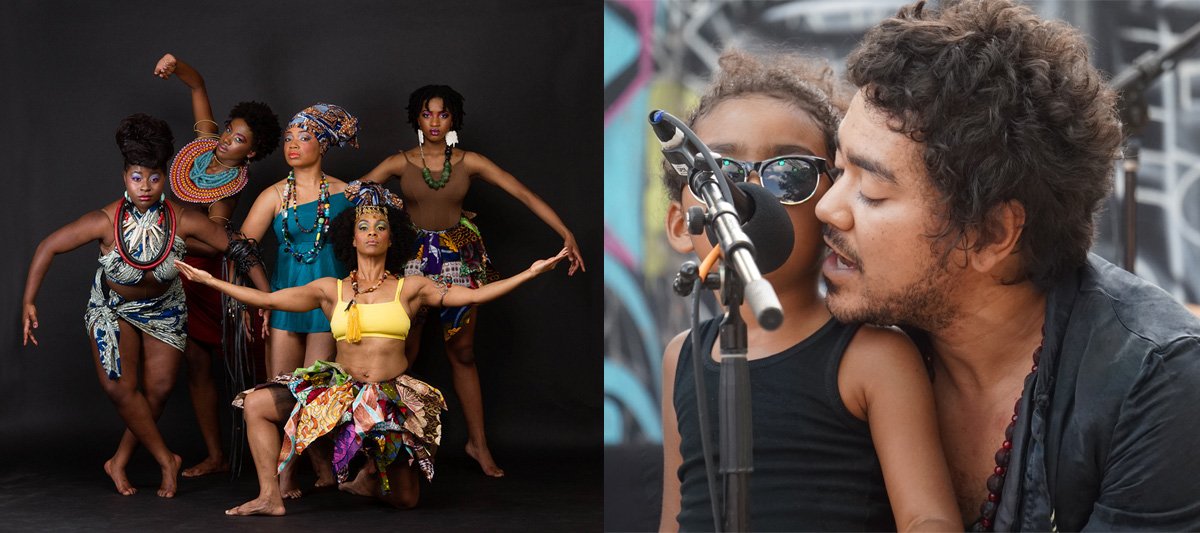 Ballet Afrique Contemporary Dance is dedicated to igniting the black professional dance movement in Austin. We aspire to convey the expressions of the cultures and experiences of the African Diaspora through professional dance. Ballet Afrique offers affordable and impactful training to empower our communities youth and give black Austin a substantial artistic voice.
Honey Son, the brainchild of Mars Wright, usually involves a toolkit of loopers and instruments to achieve a sound that compliments sweet, syrupy vocals. For this event, he will be joined by his daughter Olivia Sweet, who typically brings the party to an otherwise somber performance.
This event is free and open to the public. Presented in collaboration with Austin Creative Alliance.