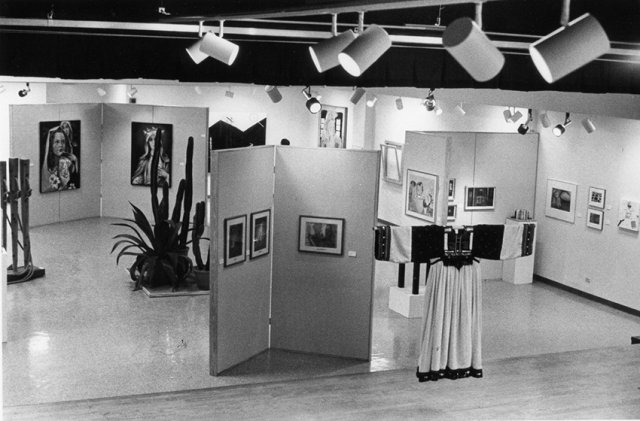 Woman-In-Sight
New Art in Texas
Sat Oct 27, 1979 - Sun Dec 9, 1979
The first statewide juried exhibition of women artists ever held in Texas.
Juried by Marcia Tucker, Director of The New Museum of New York.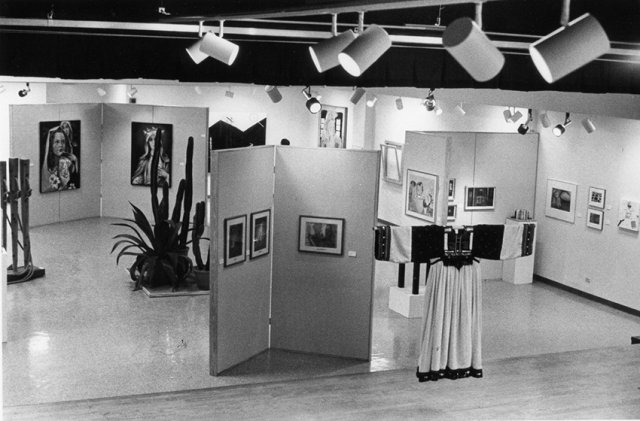 Artists featured in the exhibition:
Future Akins, Jane Allensworth, Barbara Atwell, Wina Baethge, Frances Bagley, Krystyna Baker, Viveka Barnett, Gertrude Barnstone, Honey Beeman, Rebecca Best, Gay Block, Suzanne Hitt Bocanegra, Candace Burnside, Mary Elizabeth Campbell, Michelle Campbell, Alice Canestaro-Garcia, Nancy Chambers, Julie Cohn, Nancy Conrad, Susan Dennehy, Debra Dew, Debra Dobbins, Rowena Elkin, Lu Ellis, Cathy Maxwell Fairchild, Diane Falkenhagen, Linda Finnel, Marty Flanagan, Charlotte M. Funk, Linda Genet, Candace Groot, Marian Haigh-Neal, Harriet Hayward, Margaret Hicks, Debra Hunter, Amy Kwalwasser, Gloria Cisneros Lenoir, Mary McCleary, Marian McNair, Kay Miller, Melissa Miller, Connie Moberly, Geneva Moore, Paula Moy, Janet Newman, Nina Nolan, May Belle Osborne, Suzanne Paul, Kim Paxon, Susie Phillips, Kathleen Picchioni, Carol Rabel, Suzanne Ray, Claudia Reese, Barbara Riley, Laura Russel, Nancy Scanlan, Linda Stanton, Kay Stewart, Suzanne Stiegelbauer, Gisela-Heidi Strunk, Barbara Sturgill, Barbara Taylor, Vicki Teague-Cooper, Laura Telford, Patricia Tillman, Tralene Vassilopoules, Judith Williams, Laurie E. Williams, Dee I. Wolff.