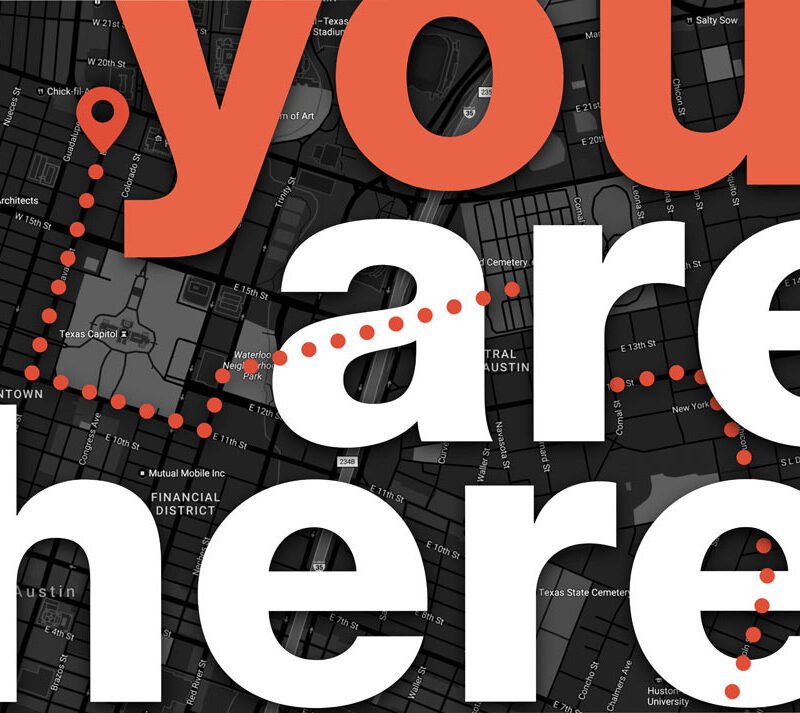 Red Dot Art Spree
Thu Sep 8, 2016 - Wed Sep 21, 2016
21st Annual Red Dot Art Spree. In the art world, red dot means "sold".  For art lovers and party people in Austin, the Red Dot Art Spree means red-hot buys of original works of art at $750 or less and a night of creative fun at Women & Their Work.  Proceeds from Red Dot support our extensive arts education programs and year-round   exhibitions, performances and other events that we offer free to the Austin community.
21st Annual Red Dot Art Spree is Thursday, September 8
VIP Pre Spree begins at 6pm.  First come, first chance to buy!
General Admission begins at 7pm; Red Dot continues until 10pm.
Enjoy tax-free shopping at the party on September 8th!
Come join us for a celebration of some of the best contemporary artists in Texas (and beyond), boldface names and up and comers alike.  A silent auction will offer cool deals on items and services ranging from art-inspired packages to gift certificates from some of Austin's hot spots.
The Red Dot Art Spree continues through September 21 and is free Monday through Friday 10am- 6pm and Saturday noon–5pm. 
Sunday, September 18th is Austin Museum Day. We will be open that day from 11am – 5pm. For families, we will provide a special game of Red Dot I SPY.
Women & Their Work is a one-of-a-kind statewide, nonprofit organization. Presenting more than 50 events a year, we have been featured in Art In America, ArtForum, The New York Times and on National Public Radio, and is supported as an exemplary art organization by the Andy Warhol Foundation and the Robert Rauschenberg Foundation. For over 38 years, we have showcased some of the most engaging, original contemporary art in Texas. We create professional opportunities for artists and provide enriching educational activities for audiences of all ages.
Thank you artists!
Julie Ahmad, Stella Alesi, Karen Alexander, Helen Altman, Andrew Anderson, Ben Appl,Jason Archer, Jeana Baumgardner, Paul Beck, Jill Bedgood, Amanda Benefiel, Rebecca Bennett, Sonya Berg, Briar Bonifacio, Sara Bork, Melissa Borrell, Claire Bresette, Susi Brister, Adrian Landon Brooks, Shawn Camp, Sandy Carson, Lisa Choinacky, Belinda Casey, Candace Briceño Connolly, John Cruz, Alex Diamond, Tom Druecker, Cindy Elizabeth, David Everett, Orna Feinstein, Ann Fernandez, Mary Fischer, Virginia Fleck,Emily Fleisher, Valerie Fowler, Julie Fritz, Denise M. Fulton, Laura Garanzuay, April Garcia, Michael Anthony García, Marian Haigh, Hollis Hammonds, Leah Haney, Rebecca Rothfus Harrell, Robert Jackson Harrington, Jenn Hassin, Jan Heaton, David Hefner,Adreon Henry, Hector Hernandez, Allison Hunter, Lauren Jaben, Honora Jacob, Robyn Jamison, Laura Jennings, Judy Jensen, Ann Johnson, Pat Johnson, Megan Kincheloe,Sandra Langston, Yuliya Lanina, Matt Lankes, David Leonard, Beili Liu, Dave Lowell, John Mark Luke, Mona J Marshall, Carolyn McAdams, Caitlin G. McCollom, Elizabeth McDonald, Trisha McWaters, Sybil Miller, Janie Milstein, Kristin Moore, Manik Raj Nakra, Craig Newswanger, Teruko Nimura, McKay Otto, Scottie Parsons, Beverly Penn, Rene Perez , Rino Pizzi, Gladys Poorte, Denise Prince, Mark Puente, Michelle Rahbar, Jean Rather, Keva Richardson, Sean Ripple, Nancy Scanlan, Seth Orion Schwaiger, Mo Scollan, Michael Sieben, Margaret Simpson, Lily Snodgrass, Polly Lanning Sparrow,Jamie Spinello, L. Rose Stern, Hiromi Tsuji Stringer, Heather Sundquist, Claude van Lingen, Sara Vanderbeek, Jamie Wade, Liberty Walker, Carly Weaver, Jason Webb, Sally Weber, Tina Weitz, Susan Whyne, Steve Wiman, Dawn Winter, Rachel Wolfson Smith,Shelley Wood, Sydney Yeager, and  Chloe Yingst
Thank you sponsors!
Here and Red-y
Becky Beaver, Katelena Hernandez Cowles & James Cowles, Genny Duncan, Kelly Cooper McClure & Gary McClure, Liz Young & Tommy Vascocu
On Board and Red-y
Canopy Austin, Lindsey & Mark Hanna, Sarah Luna, Meeta Morrison Designs LLC., Janis & Joe Pinnelli, RealmBuild, Inc.
On Deck and Red-y
Architecture Plus, Gemma Marangoni Ainslie, Paul Barr, Flint Sparks & Erin B. Curtis, Jessica Davis & Tommy Davis, Fab 5, Lucinda Feshbach Francés Jones Law Office, Lehrmitt Associates Inc., Kelly & Donna Moore, Peggy O'Shaughnessy, Fern & Jerre Santini, Ben & Jane Lilly Schotz, The Wichterich Family
Thank you silent auction donors! 
34th Street Cafe, Amy Zamarippa Massage & Craniosacral, Alamo Drafthouse, April Garcia, Art on 5th, Barley Swine, Ballroom Marfa, Blanton Museum of Art, Blo Blow Dry Bar, Blue Star Cafeteria, Body Business Health Club and Spa, Capra & Cavelli, Castle Hill Fitness, Chez Nous, Cipollina, Clark's Oyster Bar, Clay Pit, Chinati Foundation, Coco Coquette, Dessange Paris, Dirty Dog Grooming, Eastside Café, El Cosmico, ELM Restaurant Group, Eliza Page, Elizabeth Street Café, Enchanted Florist, Esther's Follies, Fête Accompli, Go Dance Inc., Harry Ransom Center, Hill Country Flyer Steam Train, Hillside Farmacy, Hotel Paisano, Jack Allen's Kitchen, Jeffrey's, Julie Speed, Juniper, Kendra Scott, Lenoir, Leslie Wilkes, Lonesome Dove, Mahka Jewelry, Make ATX, Mecca Gym & Spa, Messina Hof Winery, Migun of Austin, Mint Salon, Moonshine Patio Bar & Grill, Nasher Sculpture Center, Odd Duck, Peché, Pilates 360, Raven + Lily, Ruiz Salon, Sandcastle Condos, Segway Austin, Sophia's, Stonehouse Winery, Snooze an AM Eatery, Stellina, Sound on Sound Festival, Sun Dragon Martial Arts, SXSW, Tacos & Tequila, Texas Performing Arts, The Art School at Laguna Gloria, The Steeping Room, Tiff's Treats, Tomlinson's, Trader Joe's, Uchi, Uchiko, Uno 360, Via 313, Violet Crown, Wanderlust Yoga, Wet Salon, Whiskies of the World, Whole Foods, ZACH Theatre
Thank you Tekeen Premium Wine Cocktails!
Become a Red Dot Art Spree event sponsor here.