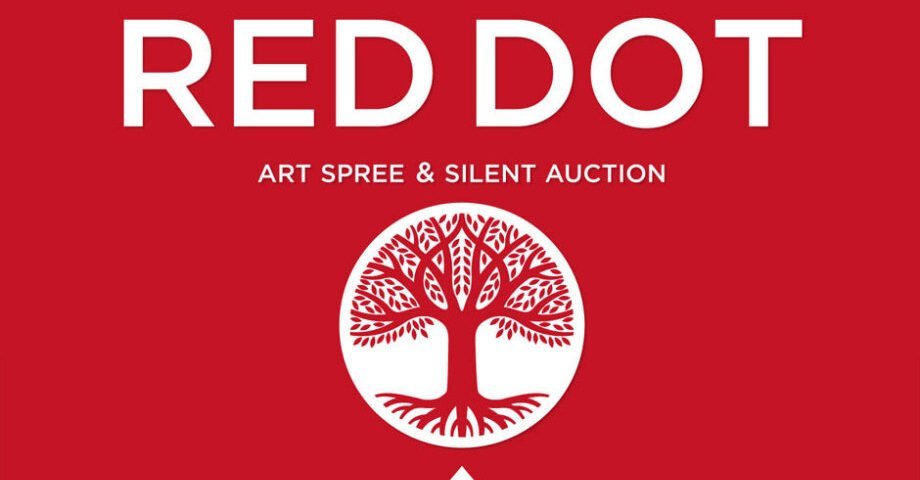 Red Dot Art Spree over 200 artists
Rooted in Art
Thu Sep 12, 2013 - Thu Sep 26, 2013
You won't be-leaf your eyes!
Cultivate friendships and creative good will. Allow your art collection to branch out while naturally choosing from over 200 works all priced at $600 or less.  Hors d'oeuvres from Fete Accompli will spruce up your taste buds. You might pine for one of our specialty drinks, some made with Tito's Handmade Vodka. Enjoy Tax Free shopping. Don't leaf without one of our 100 Silent Auction items.
Lotus entertain you at the Red Dot Art Spree!
With your support, we will continue to bring the art of our time to Austin audiences and introduce the joy and wonder of art to more than 950 students in underserved schools. Women & Their Work is a one-of-a-kind statewide, nonprofit organization. Presenting more than 50 events a year, we have been featured in Art In America, ArtForum, The New York Times and on National Public Radio, and supported as an exemplary art organization by the Andy Warhol Foundation and the Robert Rauschenberg Foundation. For over 35 years, we have showcased some of the most engaging, original contemporary art in Texas. We create professional opportunities for artists and provide enriching educational activities for audiences of all ages.
Special Thanks to Fete Accompli, Ginny's Printing, Tito's Handmade Vodka, Tribeza & Zocalo Design. Admission to the exhibition is free September 13 – 25th, M-F 10-6 & Sat 12-5.