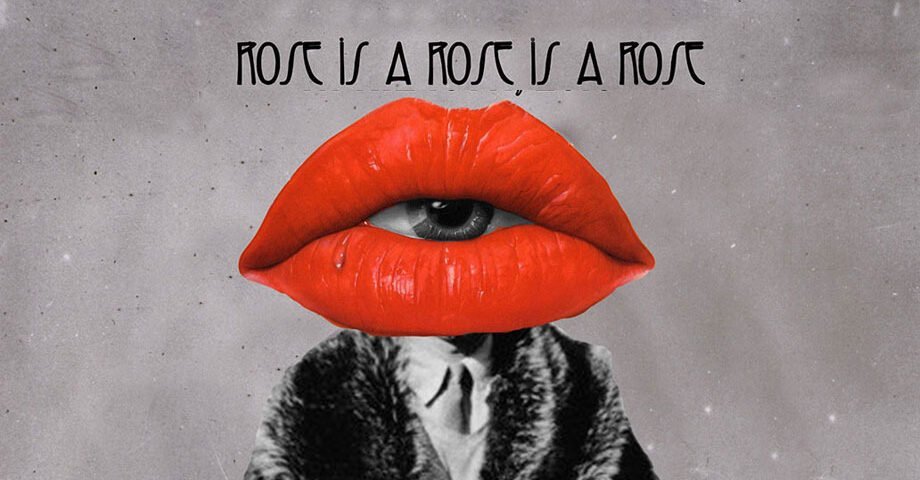 Rose is a Rose is a Rose Benefit Bash
This year's Benefit Bash theme, Rose is a Rose is a Rose, is a nod to two early twentieth century artists: writer and art patron Gertrude Stein, who memorialized the phrase in her poem "Sacred Emily," and Rose Sélavy, artist Marcel Duchamp's glorious alter ego whose name is a play on the French phrase "arroser la vie," which translates to one of our favorite directives: Make a toast to life!
Saturday, April 16 from 7-10pm
Our annual Benefit Bash is a celebration of the art-filled life, and of the artists and patrons who have helped Women & Their Work introduce the joy of art to Austinites for nearly forty years. This night of high style and grand imaginations will take place Saturday, April 16th at the Westlake home of Emily and Danny Walker. Complementary valet.
DIVERTISSEMENT
Parisian jazz by 8 1/2 Souvenirs
Avant Garde photo booth by Justine's Brasserie
Giant chess matches with live pawns, kings and queens
Chance poetry with Typewriter Rodeo, Erika Nix performance, and more
SILENT ART AUCTION ARTISTS
Bale Allen & Malu Byrne, Alejandra Almuelle, Elaine Bradford, Margarita Cabrera, Ana Fernandez, Malou Flato, Nine Francois, Lance Letscher, and Julie Speed
FLOWER MARKET ARTISTS
Sterling Allen / Ashley Woodson Bailey / Jill Bedgood / Kate Breakey / Jennifer Chenoweth & Matt Norris / Rebecca Cohen / Virginia Fleck / Brian Frisbie / Michael Anthony Garcia / Jules Buck Jones / Jean Karotkin / Yuliya Lanina / Liberty Lloyd / Gareth Maguire / Nancy Mims / Marjorie Moore / Manik Raj Nakra / Craig Newswanger / Claire Oswalt / Beverly Penn / Rino Pizzi / Denise Prince / Claudia Reese / Jack Sanders / Margo Sawyer / Susan Scafati / Naomi Schlinke / Eliza Thomas / Terri Thomas / Bob Wade / Johnny Walker/ Sally Weber / Peggy Weiss / Alyssa Taylor Wendt / Caroline Wright
DELECTABLES & LIBATIONS
Hors d'oeuvres and sweets by Fête Accompli
Rose-infused cocktails starring Tito's Handmade Vodka
Vin rouge et blanc from Pioneer Wines
Margaritas and Patron Tequila to sip
Tall Texas Shiner Beer
Dressing for the occasion is encouraged. The suggested attire: subversive floral. Check out this lookbook for sartorial inspiration. Coco Coquette and Garment Modern + Vintage have brilliant headpieces and outfits set aside for this occasion. Just mention Rose is a Rose is a Rose. Perhaps a visit to the Austin Flower Company is in order.
In past years, our spring benefits have been noted as tour de force parties, deemed the "Best Art Fundraiser"by Stephen Moser of The Austin Chronicle and "Gatsbyesque" by Michael Barnes in the Austin American-Statesman. As a non-profit, Women & Their Work's impact is extensive despite limited resources. We rely on our sponsors, volunteers and in kind donations to keep party costs to a minimum. This ensures that the majority of the funds raised at each Benefit Bash go towards exhibitions, community outreach and educational programming. Each year, we are committed to enhancing the creative lives of more than 650 students in underserved schools.
Thank you inkind donors: Art Diva Creative, Austin Flower Company, Reagan Babus, Chandler Elise Allen, Fete Accompli, Giant Chess Project, Justine's Brasserie, Erica Nix, One Touch Point, Shiner, Tequila Patron, Jason Thompson, Tipsy Texan, Tito's Handmade Vodka, Typewriter Rodeo, Uchiko, UT Chess Club
Thanks to our fabulous Bash Committee: Co-Chairs: Tobin Levy and Liz Young, Anastasia Colombo, Quincy Adams Erickson, Rachelle Diaz, Virginia Fleck, Laura Garanzuay, Justine Gilcrease, Lindsey Hanna, Francés Jones, Yuliya Lanina, Mara Levy, Jardine Libaire, Cile Montgomery, Meeta Morrison, Denise Prince, Leya Simmons Samiloglu, Elisa Sumner, Jason Thompson, Betty Trent, Tommy Vascocu, Emily Walker and Alyssa Taylor Wendt.