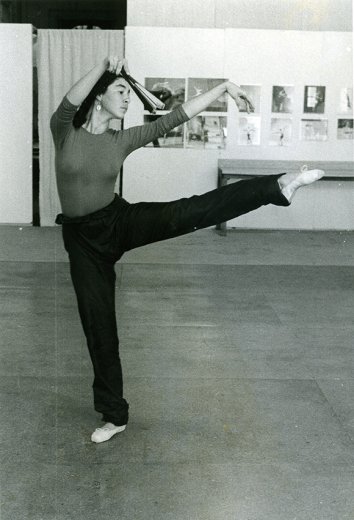 Women Around/Women Around Town
Women Around/Women Around Town
Fri Aug 21, 1981 - Sat Aug 22, 1981
Women Around/Women Around Town was an original dance, theater, and musical festival.
Dance program featured choreographer by Emily Burken, Nancy Dean, Barbara Hofrenning, JA Lazarus, Diana Prechter, Myrna Renaud, Leticia Rodriguez, and Pat Stone. Performers included Beverly Bajema, Jeannette Brown, Emily Burken, Beverly Grossman, Sherie Hartle, Barbara Hofrenning, Tim Hurst, JA Lazarus, Kalima Levit, Allan Mandell, Daniel McCleod, Michael Paparella, Diana Prechter, Leticia Rodriguez, Pat Stone, and Jill Williams.
Drama program featured a one-act play by Douglas Turner Ward, directed by Clifford Manuel and co-presented with the Black Arts Alliance. Performers included Tyrone Adams, Elouise Burrell, Terry Stewart, and Ruby E. Williams.
Music program by Tina Marsh and Collaborative Voices. Musicians included Elouise Burrell, Chris Crawford, Sabrina Cummings, Rich Harney, Tina Marsh, Donna Menthol, Booka Michel, Cola Rodriguez, Rock Savage, and Suzie Stern.
Above: Myrna Renaud